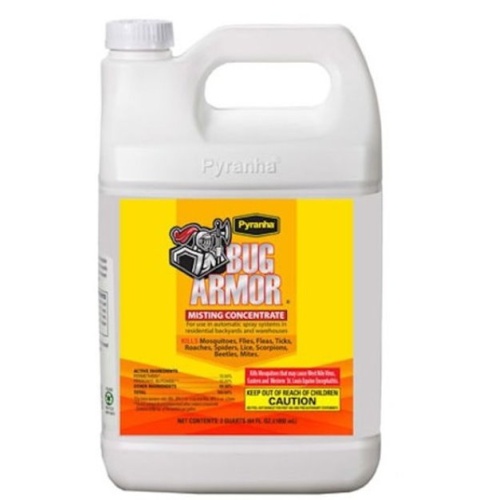 Ships with one refill FREE

The SprayMaster is a 1/2 horsepower electric motor-driven pump controlled by a solid state electronic timer that is programmed to dispense an insecticide formulation in the form of a very fine mist at specific intervals through special spray nozzles. The result is a state-of-the-art, hassle-free solution to control harmful flying and biting insects in and around horse barns. The system comes with a 55-gallon Polyethylene drum, motor pump, automatic timer, pressure gauge, by-pass valve, connections, and instructions, and is easy to install with basic tools.
Expandable up to 80 stalls with tubing and nozzles (sold separately)
Automatically timed spray intervals help keep your barn virtually fly-free
Can be used with insecticide or ODAWAY Odor Absorber
One Year Limited Manufacturer's Warranty on polyethylene drum, motor, pump, automatic timer, pressure gauge, by-pass valve and connections
Please Note:
Insecticide concentrate, tubing and nozzles sold separately.
For additional product information, please see clickable links listed under Downloadable Resources.
SPRAY MASTER - 55 GAL UNIT LONG RUN 1/2HP 140 GPH W/ BAT BACK UP 002SM55GAL
Brand: Pyranha Inc.
Product Code: SPRAY MASTER - 55 GAL UNIT LONG RUN
Availability: In Stock